20 great things to do in and around Ericeira
Ericeira is well known for its beautiful beaches and great surf conditions. That is also often the number one reason for people to visit Ericeira. But the town and its surroundings have so much more to offer than just surfing. No matter if you are an adrenaline junkie or culture lover, Ericeira will not disappoint you! Below you can find a list with some of the best things to do in and around Ericeira besides surfing.
1. SIGHTSEEING IN THE UNESCO WORLD HERITAGE SITES OF MAFRA AND SINTRA OR THE MEDIEVAL TOWN OF ÓBIDOS
For cultural lovers, there is a lot to see in the surroundings of Ericeira. The UNESCO World Heritage sites of Mafra and Sintra or the medieval town of Óbidos are all within a 45-minute drive from Ericeira. Mafra (10 km) is famous for its spectacular National Palace, Sintra (20 km) is a beautiful town with multiple fairy-tale castles and Óbidos (65 km) a well-preserved example of a medieval town encircled by walls.
Within the Natural Park of Sintra-Cascais lays Cabo da Roca, a cape with lighthouse that forms the most western point of mainland Europe. Around 150 meters above sea level you can have a fantastic view over the ocean, the coastline and the Serra de Sintra (Sintra Mountains). Although quite touristic in summer, Cabo da Roca is the starting point of many beautiful walking trails that lead you to remote places and pristine beaches. It's an ideal place to visit for tourists who appreciate nature's raw beauty.
The center of Lisbon is only a 45-minute drive from Ericeira. If you don't have a car, Lisbon is also easily reached by public transport (direct bus from Ericeira bus terminal to Lisboa Campo Grande station). So you can easily plan a day of sightseeing or shopping in Lisbon while staying in Ericeira. From small local shops at the Baixa Pombalina to avant-garde shops at Chiado and luxury labels at the Avenida Liberdade, Lisbon has it all. And if it's too hot in the city center, you can always opt for one of the big, air-conditioned shopping malls or outlets around Lisbon.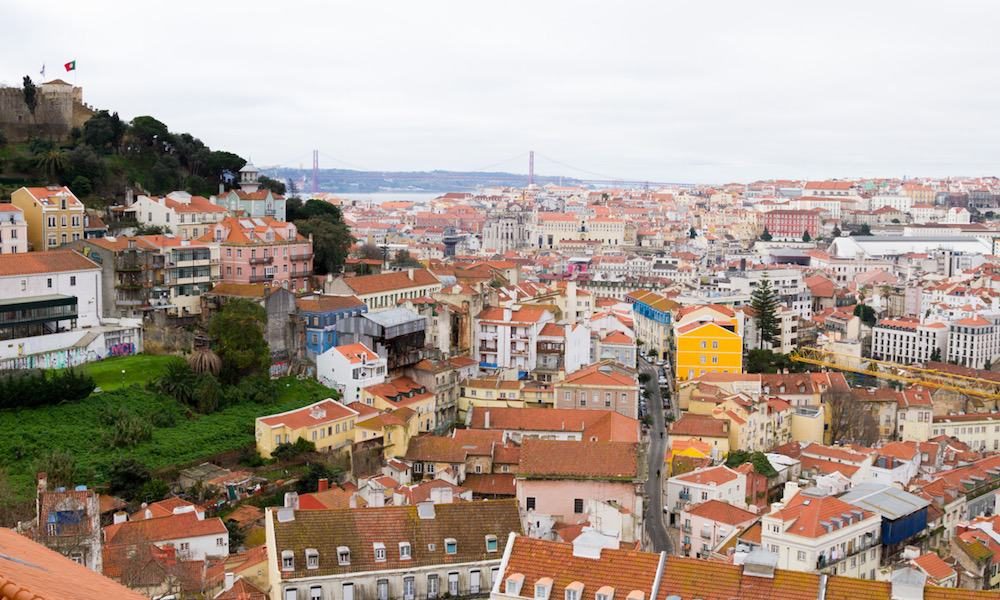 4. GO-KARTING AND BUDDHA EDEN GARDENS IN BOMBARRAL
Speed demons looking for adventure can visit one of the many Go-Kart tracks in the area. There are multiple options to go karting, but our personal favourite is Kiro Kartódrome do Oeste located in Bombarral. With an area of 8 hectares and a track of more than a kilometer, you can really feel like the next Lewis Hamilton. And if you are anyways in Bombarral, you can calm down after the race in Bacalhoa Buddha Eden, the largest Oriental garden in Europe (35 hectares of land) with different sculptures, lakes, Buddha's and terracotta statues. You will be truly enchanted with the peace and tranquillity of this unique place!
5. MEGACAMPO ADVENTURE PARK
The biggest Adventure park of the Iberian Peninsula (Spain & Portugal), called Megacampo Adventure Park is located only 15 kilometers from Ericeira in Sobral da Abelheira. Here you can find over 40 hectares of adventure fun for all ages. You can play paintball or laser tag and choose from 12 themed tracks ranging from Wild West or Vietnam to Stonehenge or Iraq. You can have fun on mega inflatables and play human table football, human darts or participate in Sumo fights. And you can also choose for a rope adventure with climbing wall, rope slides and suspension bridges.
6. HIKE OR MOUNTAIN BIKE ALONG THE COAST OR IN ONE OF THE NATURAL PARKS
The nature around Ericeira is amazing and worth exploring by foot or by bike. You can make endless hikes over the cliffs along the coast, there are multiple trails for mountain biking and both the Sintra-Cascais Natural Park and the Tapada Nacional de Mafra are within easy reach. You can stay active all day if that's what you are looking for!
7. SKATEPARK QUIKSILVER BOARDRIDERS STORE
On the north side of Ericeira you can find a great skate park at the Quiksilver Boardriders store. It's one of the best skate parks in Portugal with two different skate bowls, multiple rails and curbs. And also if you don't skate, the Quiksilver Boardriders store with its big terrace overlooking the skate park and surf spot Matadouro is a great place to have a drink in the sun!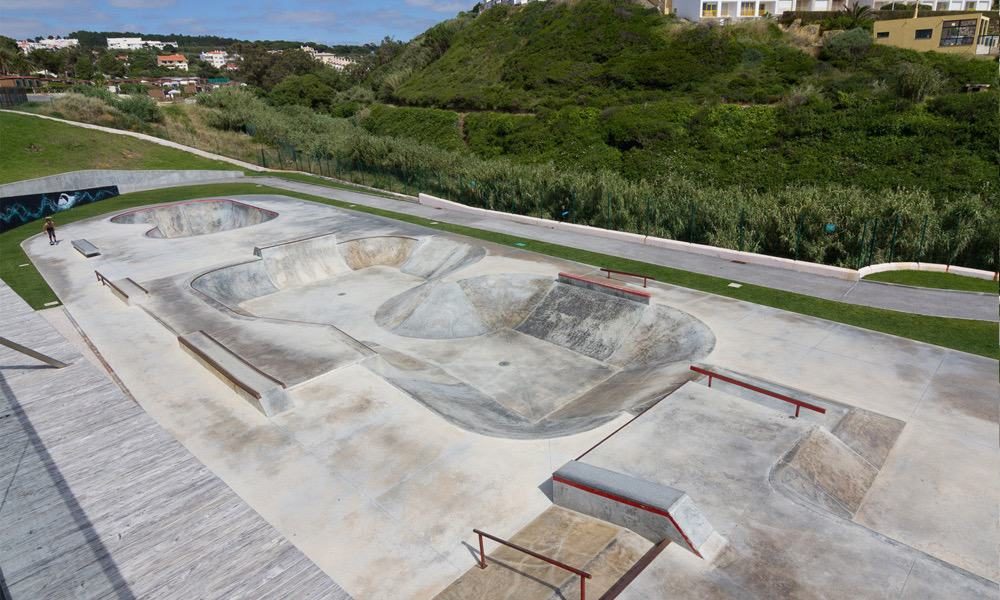 8. VISIT A VINEYARD FOR A WINE TASTING
Portugal is famous for its wine production, so wine-lovers will have a great time when visiting this country. Apart from many small local vineyards, there are also some bigger ones around Ericeira that are worth a visit for some wine tasting. Manzwine, Ramilo wines, Quinta do Sant'Ana do Gradil and Vale da Capucha are all within easy reach from Ericeira.
9. BOULDERING AND CLIMBING
If you are into bouldering and/or climbing, you won't be disappointed when visiting Ericeira. There are three different spots for bouldering around the village and its beaches. And if you want to climb, both Sintra and Cascais with their many options are only a short drive away.
10. VISIT THE MARKET IN MALVEIRA
Unlike for example France, you don't find so many local markets in Portugal. But in Malveira, 20 kilometers east of Ericeira, there is a large market every Thursday. It's a popular market with lots of local people and products. You can find all kind of things, from food products to clothes, furniture, tools and small animals.
Apart from mini-golf in the Santa Marta Park, there are no golf courses in Ericeira. But if you want to play golf, you don't need to worry. There are multiple world-class golf courses within a 45-minute drive (in Estoril, Cascais, Sintra, Lisbon, Óbidos and Torres Vedras).
12. VISIT ONE OF THE SURFBOARD SHAPERS
Ericeira and its surroundings is home to multiple renowned surfboard shapers surf like Semente, Boardculture, Mica surfboards and Jobsite (with different brands like Arenque, Wavegliders, MG, ON and AJW). If you are interested in how surfboards are made and which materials are used, it's possible to visit one of the local shapers. And if you would like to buy a new board or need a repair on your old one, it's handy to have some good shapers around.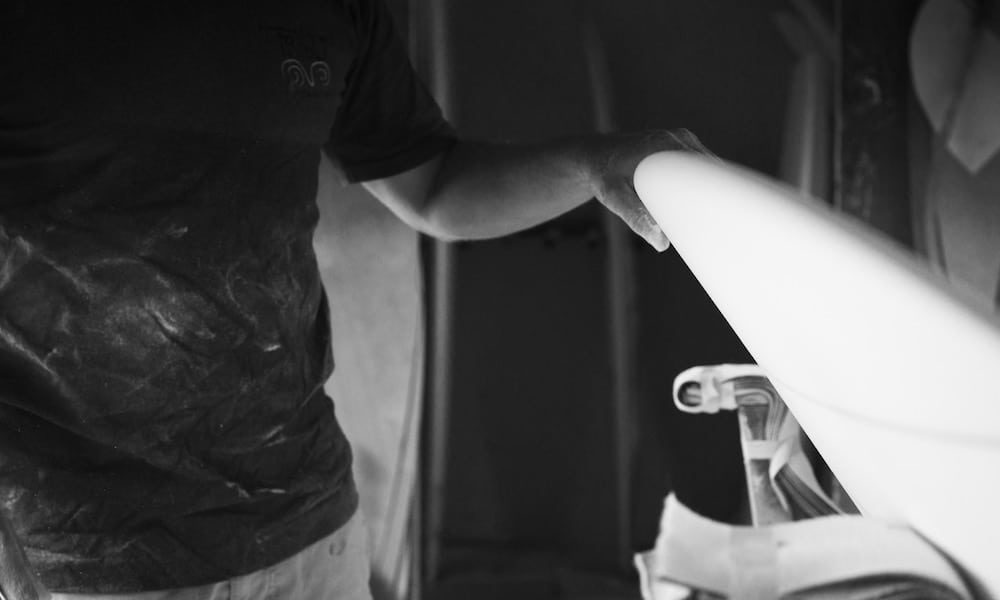 13. YOGA, PILATES AND WELLNESS
After an intensive surf session there is nothing better than to relax your mind and body. Well-being during your holiday is essential, right? We offer massages and yoga possibilities at the surf house, but if you want additional relaxation you can go to one of the many yoga or Pilates studios in Ericeira. And it's also possible to go to a spa or wellness center!
Since Ericeira is a traditional fishing town, you won't be surprised that fishing is one of the activities to do. You can either fish from shore, go spear fishing or join one of the local fishing boats. But be aware that you can't fish everywhere and fishing in Ericeira without a license is not allowed.
15. PLAY POOL BILLIARD, SNOOKER AND ARCADE GAMES
In the center of Ericeira there is a nice game center called TiroTaco. Here you can play multiple arcade games, air hockey, pool billiard and snooker. It's also a bar, so you can keep yourself hydrated all the time.
Horse-riding in the beautiful nature around Ericeira is definitely a great way to spend the day. Although limited possibilities, there are some tours available. There is also a horse-riding school in Ericeira called Cerro Lusitano.
17. GO SAILING ON THE TAGUS RIVER
The perfect way to see the city of Lisbon from another point of view is to go for a day of sailing on the Tagus river. If you are an experienced sailor or have never tried sailing before, this is a great way of being on the water while enjoying the sun. There are multiple sailing schools and excursions.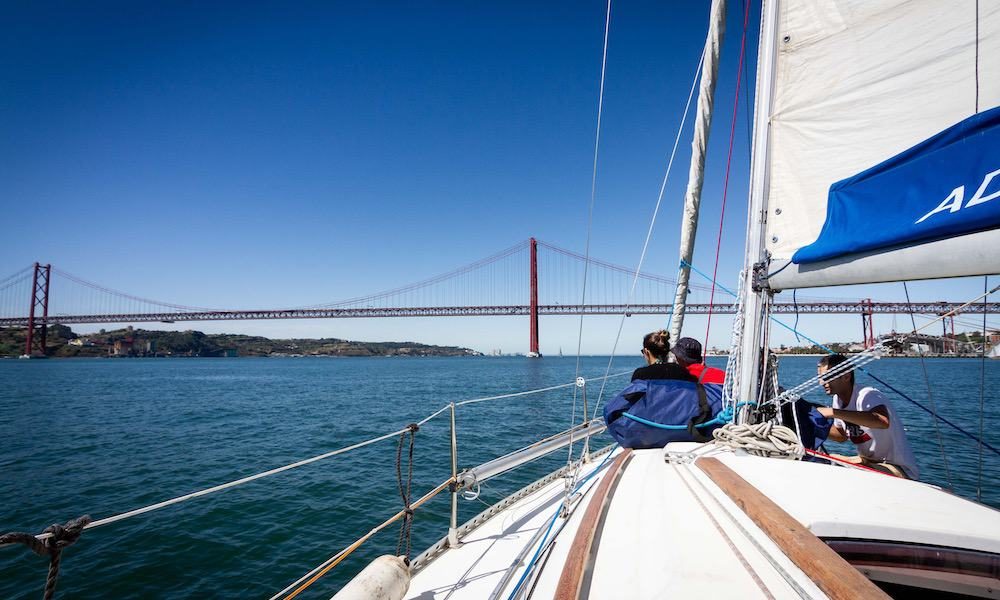 Ericeira is home to a very nice escape room called Claustrophilia Ericeira where you need to find a way out within one hour. With a team of 2 to 5 persons, you need to solve different puzzles and find clues in order to escape the game.
Ericeira offers great opportunities if you like stand-up paddling. With low tide there is a small lagoon in the ocean at Praia do Sul, perfect for stand-up paddle yoga. You can also make nice tours on the Foz do Lizandro river or go out in the open ocean and even try to catch some waves. When the waves are big, you can find nice and mellow conditions in the harbour. For more information, check out Ericeira SUP.
7 kilometers from Ericeira, on the road to Mafra you'll find Urban Park with a trampoline park, climbing wall, gym, CrossFit-box and futsal field. If you still have some energy after your surf session, this is the perfect way to burn some calories!