World Surfing Reserve Ericeira | What does it mean?
Have you ever looked at something and thought; 'I hope they never change this'? Maybe you even thought that while standing on top of the surf beach Ribeira d'Ilhas looking out over the ocean, seeing the waves break over the sand, rocks and reefs beneath them. Well, if that's the case: good news, because Ericeira is a World Surfing Reserve!
BUT WHAT IS A WORLD SURFING RESERVE?
The quick answer to this would be that it's a program that protects waves, surf zones and surrounding environments. Because of the label, it recognizes and protects key environmental, cultural, economic and community aspects of that surfing area.
The idea for this kind of programs came from Brad Farmer; an Australian surfer that was convinced that some areas should be protected for their 'places of intrinsic environmental, heritage, sporting and cultural value to a nation'. Brad first started a program together with Andrew Short in Australia back in 2005. It was called the 'National Surfing Reserve'. It was basically the same as the WSR organization does now, but focused on national spots in Australia. Eventually they partnered up with the 'Save the Waves Coalition' and launched the 'World Surfing Reserves' program in 2009, with Malibu Surfrider Beach being the world's first World Surfing Reserve in October 2010. Ericeira was the second one to be named and is therefore the first European World Surfing Reserve. Ericeira was named a reserve in October 2011.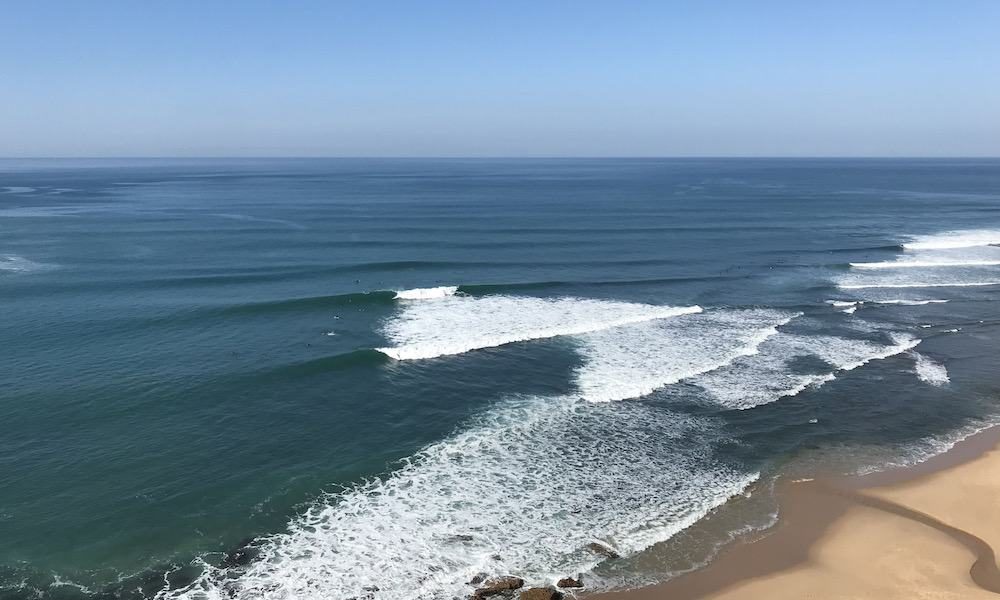 If you've ever been to Ericeira, you might have an idea of why it is a World Surfing Reserve, but a quote from Save the Waves describes it perfectly:
And of course, we could not agree more with that! There is a local stewardship council in Ericeira that seeks to maintain and guarantee the healthy marine abundance of local waters and foster the continued responsible enjoyment of local coastlines. In practise this means that the coastline and the famous surf spots are protected from anything that would harm or change its environment. Also a fun fact is that one of Ericeira's WSR ambassadors is Portuguese surf legend Tiago Pires!
The World Surfing Reserve of Ericeira includes seven world-class waves in an area of 4 kilometers: Pedra Branca, Reef, Ribeira d'Ilhas, Cave, Crazy Left, Coxos and São Lourenço. You can read more about these surf spots in our surf spot selector.
At the time of writing this (February 2021) there are 10 World Surfing Reserves in the world:
Malibu, California (USA)
Ericeira (Portugal)
Manly Beach (Australia)
Santa Cruz, California (USA)
Huanchaco (Peru)
Bahia Todos Santos, Baja (Mexico)
Punta de Lobos (Chile)
Gold Coast (Australia)
Guarda do Embaú (Brazil)
Noosa (Australia)
You might think that 10 isn't that much if you look at all the surf spots in the world. And that's true. But it is not that easy to get the title World Surfing Reserve. The process of how to become a surfing reserve is explained in detail on the Save the Waves website. Below is also an interesting video that explains the in's & outs:
So it is safe to say that we are extremely proud that Ericeira is part of the World Surfing Reserves family and we will also always do our part to protect this special place!