Perfect for solo or budget travellers
The shared rooms are for 2 to 4 persons and share a bathroom with one or two other rooms. The beds in the room are single beds. In total there are three shared bathrooms in the house to choose from so there is more than enough capacity. There is a hairdryer in every bathroom. Bed linen and towels are provided, so you just need to bring your own beach towel.
We offer two packages: the standard bed & breakfast package and the 'more inclusive' King of the Castle package. You can find more information and prices below.
Ericeira Surf House is open from March/April to October/November. In the winter we are closed.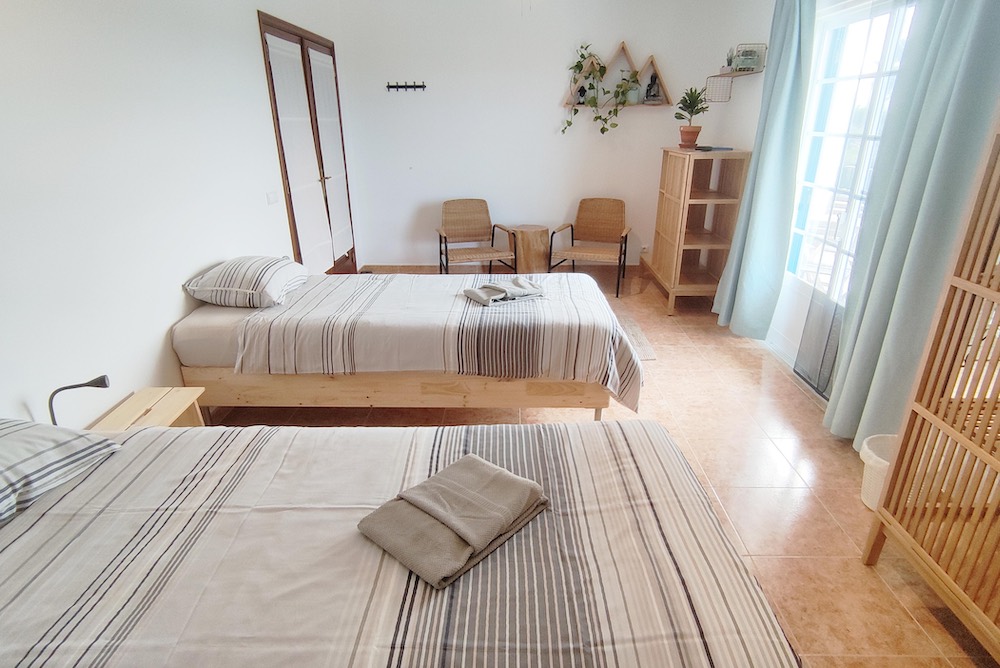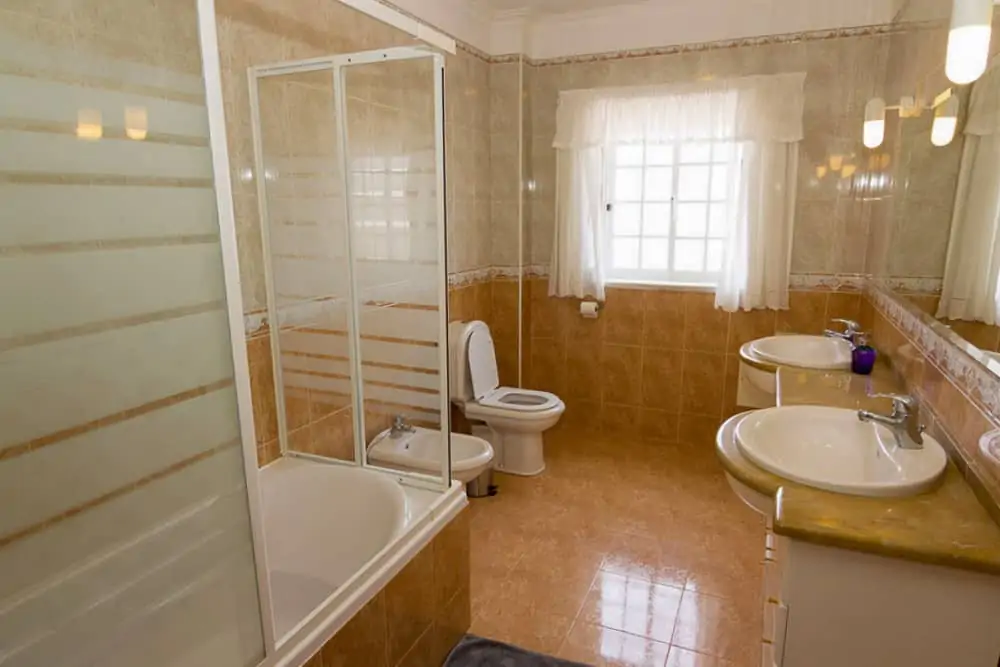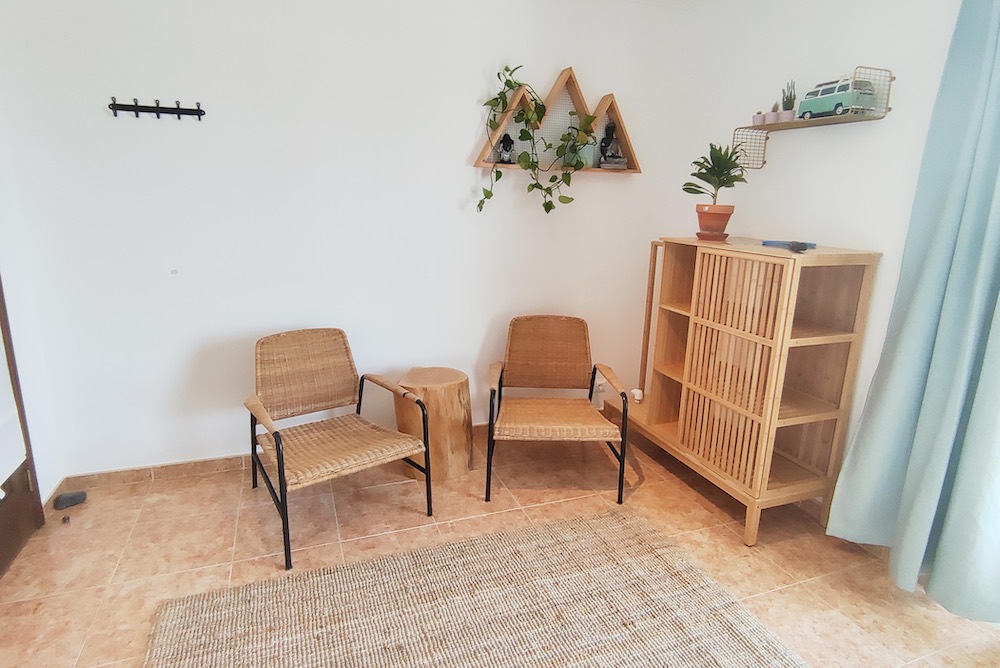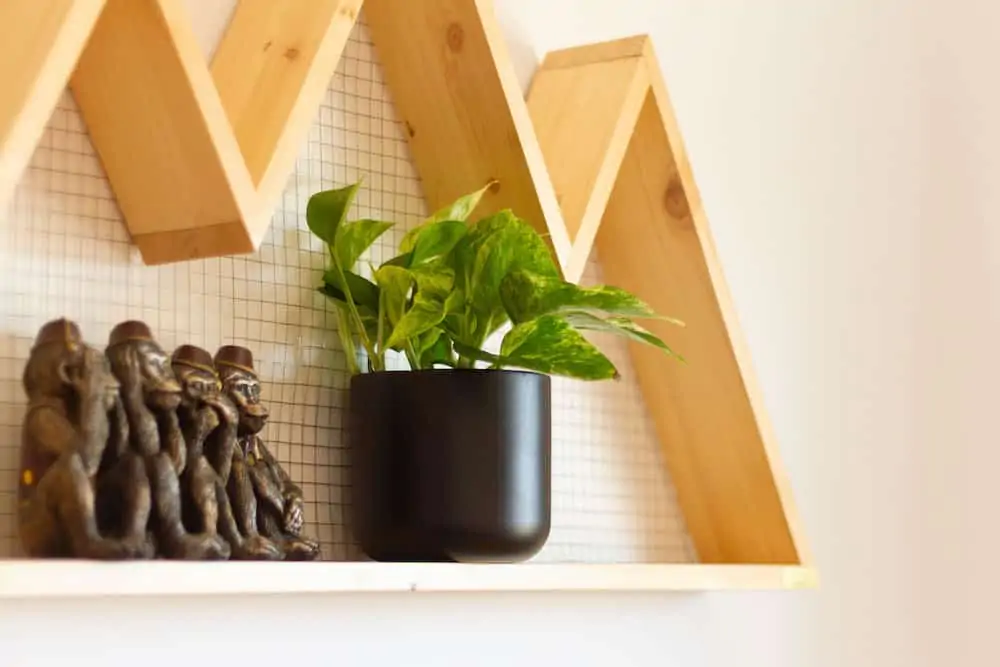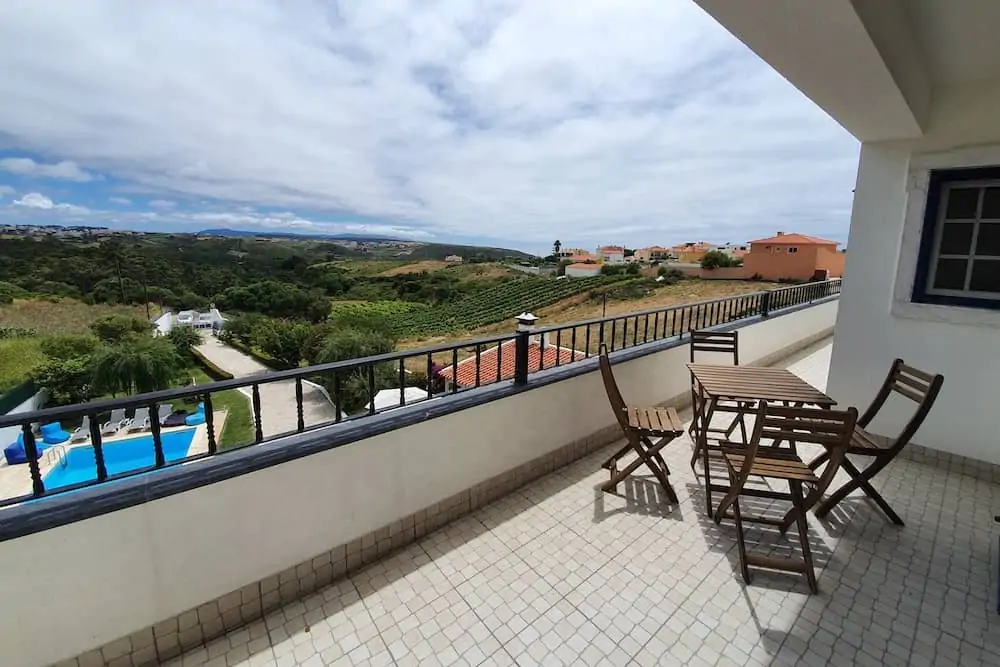 Below you'll find the prices for the packages for this room. The packages are for 7 nights from Saturday to Saturday. You can of course book more weeks if you want to stay longer. If you would like to book a stay with different arrival or departure days, please contact us for possibilities.
KING OF THE CASTLE PACKAGE
| | | |
| --- | --- | --- |
| 01-04-2023 | 28-04-2023 | €435 |
| 29-04-2023 | 26-05-2023 | €485 |
| 27-05-2023 | 07-07-2023 | €545 |
| 08-07-2023 | 01-09-2023 | €615 |
| 02-09-2023 | 29-09-2023 | €555 |
| 30-09-2023 | 28-10-2023 | €475 |
Prices exclude local tourist tax.
This package includes accommodation in a comfy room and a healthy & delicious breakfast buffet in the morning. You can extend the bed & breakfast package with any of the extra services mentioned in the next paragraph.
| | | |
| --- | --- | --- |
| 01-04-2023 | 28-04-2023 | €175 |
| 29-04-2023 | 26-05-2023 | €225 |
| 27-05-2023 | 07-07-2023 | €285 |
| 08-07-2023 | 01-09-2023 | €355 |
| 02-09-2023 | 29-09-2023 | €295 |
| 30-09-2023 | 28-10-2023 | €215 |
Prices exclude local tourist tax.
All the good things you want
It's possible to book surf lessons at Ericeira Surf House. We offer a 3-day surf course of 6 hours in total for €120 per person or a 5-day intensive surf course of 10 hours (recommended) for €190 per person. Both courses include unlimited use of surf equipment (also outside the lessons), transfers to and from the beach and insurance. Both courses also include an extra lesson of surf theory with photo analyses. We offer lessons for beginner, intermediate and advanced surfers. Read more about learn to surf in Ericeira, Portugal.
Our Surf House is only a 35-minute drive from Lisbon Airport. It is possible to book airport transfers.
Costs per person per way: 1 person €30, 2 persons €25, 3+ persons €20.
There is a €30 supplement per transfer if your flight arrives after 21h00 or departs before 09h00.
If you come by public transport, we will arrange a pick up / drop off at Ericeira bus station for free (arrival in Ericeira before 21h00).
When staying at Ericeira Surf House, you can also rent surf equipment. We have different boards ranging from performance shortboards to softboards. Costs: €75 per week for a softboard or €125 per week for a performance board. A wetsuit is €25 per week. The surf courses include unlimited use of surf equipment.
Surf skating and surfing are closely related. The muscle memory that you develop on a surf skate will help you learn the correct surfing techniques faster. That's why we also offer surf skate lessons at the surf house for an additional charge. The lessons include equipment, protection and transfers. We also have surf skateboards available to use free of charge if you would like to practise on your own.
Although the beach and the city center are within walking distance of our surf house, a rental bike is handy for the more adventurous surfer. We have rental bikes with board racks available for €75 per week. We offer mountain bikes with 21 gears, so you are also able to explore the mountain bike trails around Ericeira.
Yoga is the perfect addition to surfing, helping with flexibility, balance, breathing and general well-being. A qualified yoga teacher gives classes in the garden of the house at least once a week for €12/session. Exact times and days are communicated at the house and are depending on the weather. The classes are focused on strengthening the body and relaxing the mind and are open to all levels, including complete beginners. If more people are interested, we can arrange extra yoga classes at the house.
Once a week a certified masseuse is giving massages at our house. When you are sore from surfing, a massage is the best way to relax your muscles. The following massages can be booked upon arrival:
Therapeutic back and neck massage (45 min): €40
A back, neck and shoulders relaxing deep tissue massage, perfect to erase stiffness and pain after surfing.
Therapeutic full body massage (70 min): €60
A strong and intense massage that is used for the recovery of the body. Triggers auto regeneration as well as analgesic and immune processes on the body. It helps with the recovery of joint mobility and inflammation. It also restores your energetic balance.
Sound therapy with Tibetan singing bowls (45 min): €45
Metal singing bowls and a gong are used for vibrations that lead to a deep relaxation of the body and mind. This massage influences the central nervous system promoting the treatment of body, joint, muscle and emotional tensions.
Stand Up Paddle (SUP) is a nice way to enjoy the beautiful nature around Ericeira. Together with Ericeira SUP, we can organize Stand Up Paddle Experiences for all levels along the Lizandro river, on the ocean or in the harbour (location depends on the conditions). More information about the trips and prices are available at the surf house.
Our check-in time is from 16h00 until 23h00. Check-in after 23h00 is possible, but for an additional charge of €30. If you arrive before 16h00, you can store your luggage and use the common facilities until the rooms are ready.
For groups of 8 persons or more we have special prices and conditions. It's also possible to book the whole house if you are with more than 16 persons. Please contact us for more information.
Ericeira Surf House is for surfers who have outgrown surf camps. Children under 18 are only welcome with their parents so a peaceful holiday is guaranteed.
Our standard packages are 7 nights, from Saturday to Saturday. You can of course book more weeks if you want to stay longer. In some cases it's possible to book different, but with a minimum stay of 4 nights.
Select to go to other room type