Ericeira Surf House was founded in 2015 by Noora, Raymond and Erwin. Two Dutch guys and a Finnish girl, all with a passion for surfing and good life. With different backgrounds in hospitality, tourism, surfing and snowboarding, we decided to take the leap and go for something we really like to do. What once began as a small joke, grew into a dream and this dream is now reality. Our goal was to create a place where surfers and surf-minded people can have a relaxed holiday. Not a surf camp with tents, queues for the showers and sand everywhere, but a luxury house with all possible amenities for surfers who have outgrown surf camps.
Over the years, we have added more people to the team. Together we always do our best to make sure you feel at home and will have a blast while staying with us.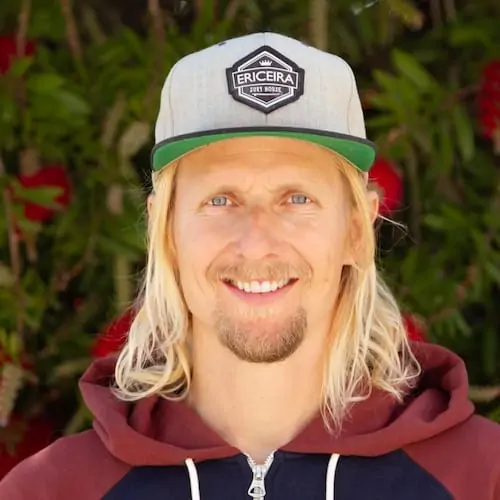 Erwin used to live his life around snowboarding in winter and surfing in summer, but after a bad snowboard accident he had to change directions and focus only on surfing. Having worked as product manager for different (surf) tour operators, he fell in love with Portugal. The climate, food, people and waves: it's just perfect, especially in this part of Portugal. He knows what surfers are looking for, loves to be in the water and will make sure you do the same, even if you don't want to.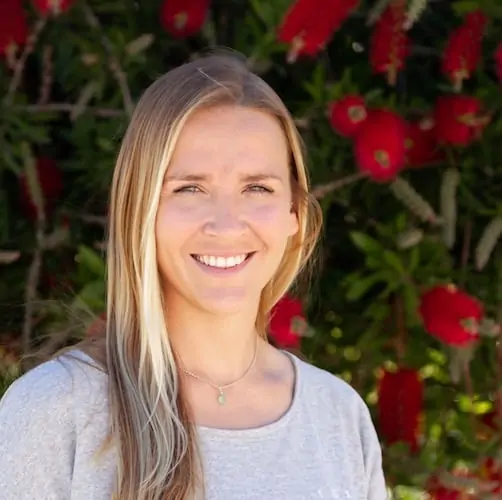 Hailing from the North, from Helsinki, Finland, Noora got bitten by the surf bug in 2007 in the brown waters of Scheveningen in the North Sea. Ever since, she spent all her holidays surfing. Trips to southern Europe, down under and Indonesia assured her that the lifestyle around surfing is the way to go. With a background in the hospitality and having worked on different surf camps, Noora knows how to make one's holiday complete.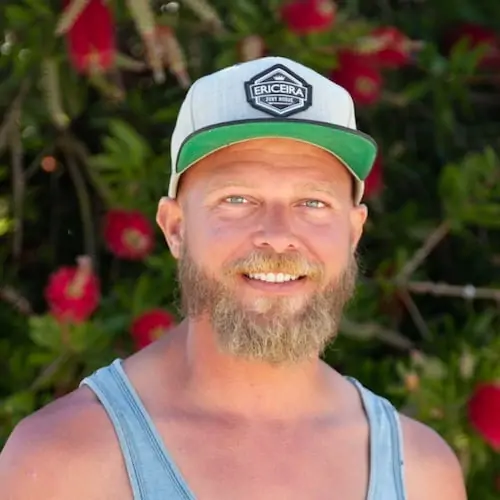 Ray has worked several years in a board-shop in the Netherlands and knows everything about surf equipment no matter if it's wind, kite or wave related. He started surfing a decade ago and has been hooked ever since. Being the oldest of the team, he knows how to relax and will make sure you have the same chill factor once your holiday at Ericeira Surf House has started. His ingredrients: sun, surf, friends, home-made pizza and a beer.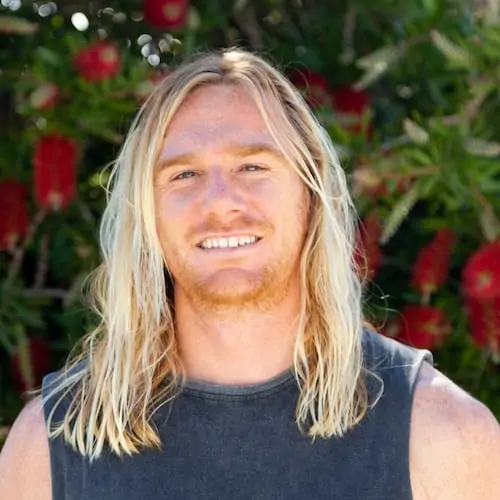 Bram grew up in the Caribbean where he spent most of his time in the water windsurfing and surfing. After a trip to Ericeira Surf House, Bram decided to move to Portugal to continue his passion for surfing and work with the surf house crew. He is always down for a surf and ready to share his experience. With a background as a chef, you won't forget his awesome food and drinks served to you with a big smile and island vibes!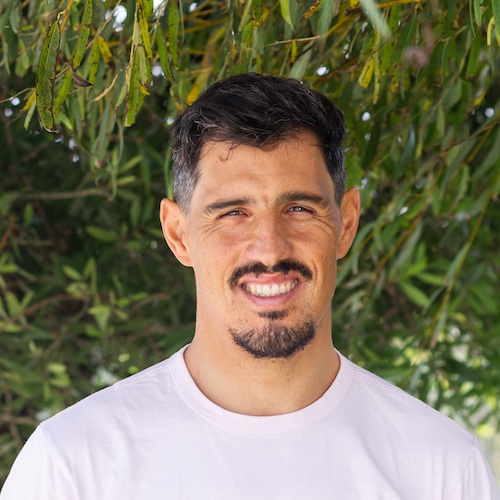 Our surf teacher Pedro was born and raised in the area and has been surfing since his childhood. He knows the beaches/breaks like no other and his team will make sure you get the best possible surf experience, no matter your surfing level. Besides a very experienced surfer and teacher, he is also a certified lifeguard, so you are definately in good hands!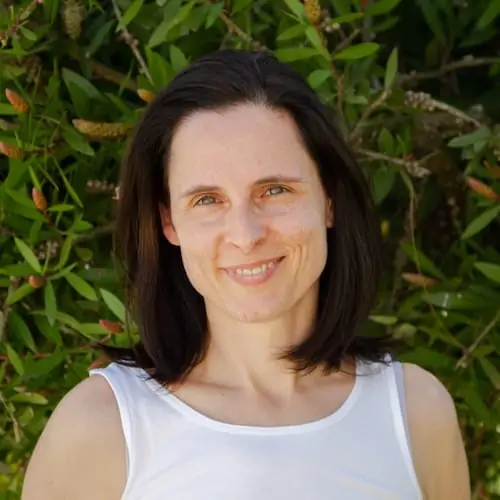 If you are sore from surfing, a massage is the best way to relax your muscles. And that's why Cristiana visits our house at least once a week. As a certified masseuse, Cristiana knows exactly what she is doing and makes sure you will be recovered and ready for another day of surfing. She offers different kinds of massages and holistic therapies.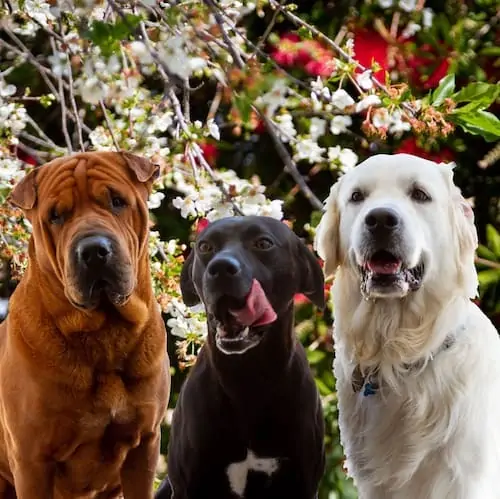 These cute doggies will make sure everybody at the surf house is looked after. Although hired as security dogs, they are all three more into cuddling and chilling. Especially Boef with his Carribbean root takes chilling to the next level. Benji is the youngest of the pack and a typical Golden Retriever goof-ball, while Milo is just happy to be off the streets.