Mafra | Visit the beautiful Palace of Mafra
Just about 10 kilometers from Ericeira is the small town of Mafra. You might never have heard of it, but it has some quite amazing things to see. The main attraction is the national palace, or in Portuguese 'Palácio Nacional de Mafra' that was listed as a UNESCO World Heritage site in 2019. And for a reason! With its 38.000 m² and 1200 rooms, the palace of Mafra is one of the biggest and most extravagant palaces in Europe. When you arrive to Mafra, it is impossible to miss this massive palace shadowing most of the town. The palace was constructed between 1717 and 1755 by the King João V and it's said that the construction nearly bankrupted the entire country.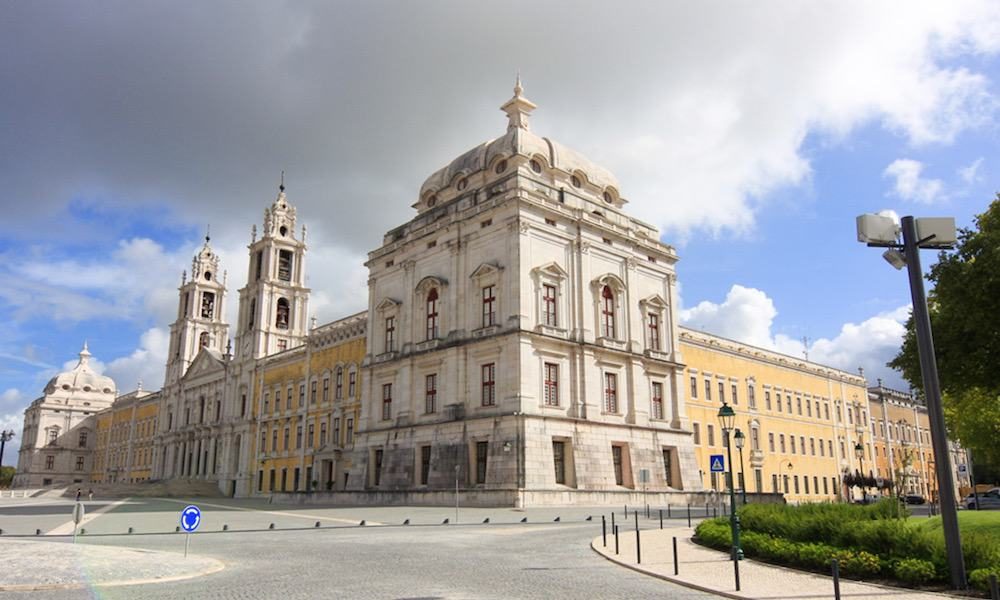 The palace is actually much more than the old royals living quarters. Within its walls, there is also an impressive basilica build with pink marble, a convent of the Franciscan friars of Arrábida Order and the School of Sculpture. All these together boast an impressive collection of sculptures, paintings and murals. One of the most impressive sights in the palace is nevertheless the rococo-style library. The library in the palace of Mafra is said to be the most beautiful library in the world. The marble floor in different colours and rococo-style wooden bookshelves are simply magnificent. Its over 36.000 leather-bound books contain much of the western knowledge from the 14th to the 19th century and are protected from insect damage by homing bats!
While visiting Mafra, you should also consider a relaxing walk in the 'hunting garden' also known as the Tapada Nacional da Mafra. This park covers over eight hundred hectares and is a wonderful place to immerse yourself in the nature. With a bit of luck you can even see wild boars, red deer, foxes, badgers and eagles that live together in this natural habitat. The park is open for several activities including hiking, mountain biking and horse riding.
The close proximity to Ericeira makes Mafra, the palace and the park a great destination for your day trip after the morning surf session. Enjoy a tasty lunch in one of the restaurants overlooking the palace before immersing in to the cultural history. And on your way back you should visit the miniature village of sculptor José Franco in Sobreiro with its windmill and traditional shops.
The entrance fee for the Palacio de Mafra is €6, children under 12 can enter for free.
The entrance fee for the Tapada da Mafra is €4.
The miniature village of José Franco is free of charge.