Óbidos | A beautiful medieval town
A mere 45-minute drive north of Ericeira lies the medieval town of Óbidos. Located on higher ground, you can see this charming little town already from the highway. It is one of the most picturesque and well-preserved medieval towns in Portugal. A majestic wall surrounds it and within this wall you will find a maze of small cobble stone streets, cozy squares, an imposing castle (which is now a luxury bed & breakfast) and beautiful churches that all breathe history.
Óbidos is around 800 years old, although the roots of the settlement go to times far before the Roman Empire. From the 13th Century all the way until the 19th Century, the town was patronized by the Queens of Portugal and therefore was known as the Vila das Rainhas (Town of the Queens). The donations from the royals contributed to making this town what it still is these days.
A day trip to Óbidos is like going back in time. You can get lost in the pretty old town or admire the views from the surrounding wall. You can even walk around the town on top of the wall, but we only recommend this if you are not afraid of heights! The town hosts plenty of different kinds of events, but the most famous is the Medieval Market held in July. During this festival you can watch medieval shows, horse displays and a costumed parade. You can also shop some traditional handicrafts or buy a book from one of the 14 bookstores.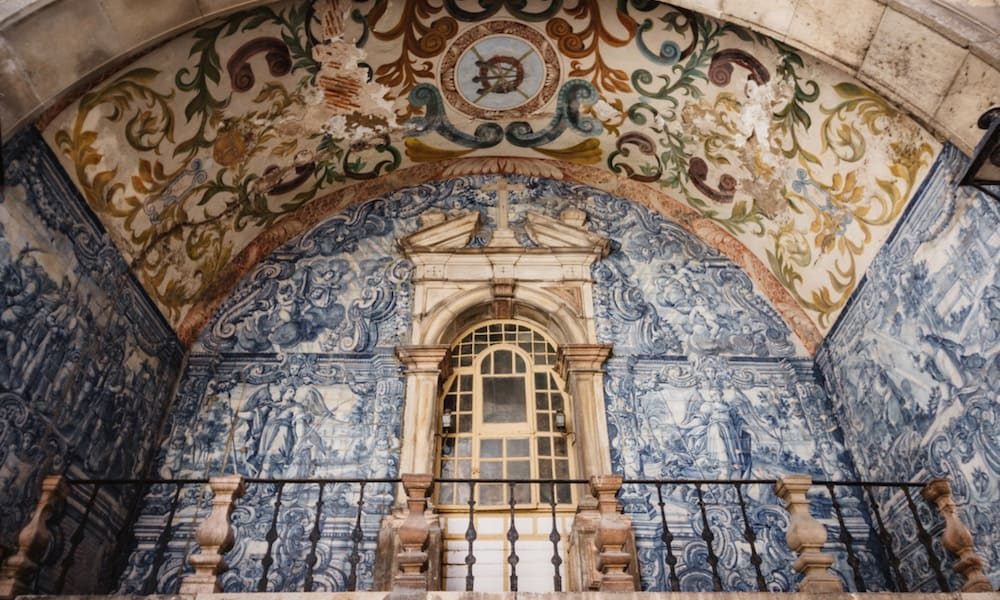 Be sure to visit the Igreja Matriz de Santa Maria (Santa Maria Church), the pretty Capela de São Martinho (Chapel of S. Martinho) and, outside the town walls, the Santuário do Senhor Jesus da Pedra (Sanctuary of Senhor da Pedra) and the City Museum. If you would like to taste some local delicacies, you should try the bouillabaisse-fish soup made from fish caught from the Lagoa de Óbidos (Óbidos Lagoon) or the world-famous Ginjinha de Óbidos (sour cherry brandy) served in a chocolate cup!
Since Óbidos is a relatively small town and all of the tourist attractions can easily be seen in a couple of hours, we recommend visiting the neighbouring town of Caldas da Rainha as well. Caldas de Rainha is located 5 kilometers north of Óbidos and has a pretty town center with a large park. In the morning there is a traditional fruit market (Mercado da Fruta).