The best things to do in Lisbon
When you are planning a holiday to Ericeira, it might be nice to combine it with a visit to the beautiful city of Lisbon. You can spend a couple of nights in Lisbon before or after your trip to Ericeira, but it's also possible to pack it in to a day trip while staying at Ericeira Surf House. Strolling through the charming old streets of Lisbon is a nice way to get a little break from all the surfing.
HOW TO GET FROM ERICEIRA TO LISBON?
The fastest and most convenient way to travel between Lisbon and Ericeira is with a taxi or an Uber. This way you don't need to worry about finding your way since you will be picked up and dropped off right where you need to be. An Uber from Ericeira to Lisbon center will costs you between €40 and €50, where as a taxi is a bit more expensive. If you can find some other people to join the trip then you can split the costs and make it cheaper for everyone. Depending on the traffic, the journey will take you around 45 to 60 minutes.
Budget minded travellers can also travel between Lisbon and Ericeira with public transport. There is a direct bus connection between Lisbon Campo Grande station and Ericeira. Although most of the buses take quite long, there are also faster connections in the morning and evening hours. The bus drives with a regular schedule and costs around €6 per person. The exact timetable you can find on the Carris website. To get from Lisbon Campo Grande to the city center, there are multiple options. You can either go with a taxi, bus or metro. Taking the metro is most common and you can then opt to either buy a single ticket or day pass. You can find more information regarding the metro here. Although it's quite easy to travel between Lisbon and Ericeira with public transport, you have to count on approximately 1.5 to 2 hours travel time per way.
You can of course also go to Lisbon by rental car. There are multiple rental companies, both in Ericeira and Lisbon. But besides the price you pay for the car, you also have to take into account the costs for fuel, parking and highway tolls.
Now that you know how to get to Lisbon from Ericeira, it's time to start planning your day(s) in Lisbon. There's so much to discover that we could write a book about it, but we limit ourselves to the best tips based on own experiences and experiences from local residents.
Let's start by naming a few districts that are always nice to visit: Pink Street (Cais do Sodre), Baixa, Rossio, Alfama, Bairro Alto, Avenida da Liberdade, Príncipe Real and Belém. In these different districts, there are a lot of nice things to see and do. We have summed up the highlights for you:
Along the river Tague, in the Cais do Sodre area, you'll find Pink Street with its great nightlife and the Time Out Food Market for your culinary adventure. And almost everywhere where you walk along the water (our tip would be to do so at Ribeira das Naus), you can see the famous bridge Ponte 25 de Abril and the famous statue Cristo Rei on the other side of the bridge. The bridge can look familiar if you have been in San Fransciso and the same goes for the statue if you have ever visited Rio de Janeiro in Brazil.
Food tips: Time Out Market, Pistola y Corazon, Dallas Burger Joint, Vicente by Carnalentejana.
Bar tips: Pensão Amor, A Tabacaria.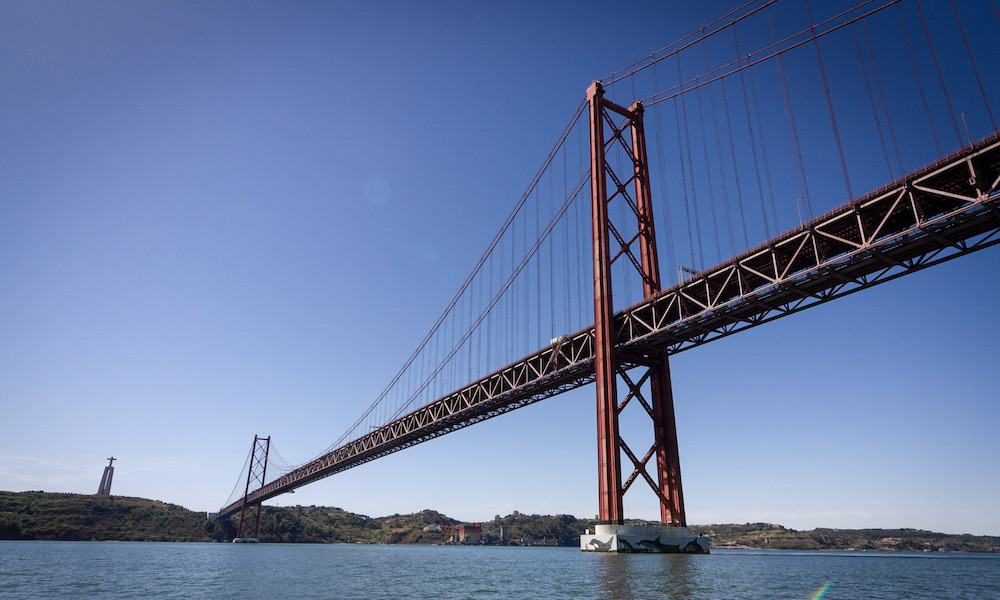 Just around the corner of Cais do Sodre is the Baixa district. It is said to be the heart of Lisbon and therefore offers a sweet range of places to see. Take a sky view on the Elevador de Santa Justa, walk around the Arco da Rua Augusta or check out the Plaza de Rossio.
Food tips: Panda Cantina, Artis (wine bar with food), Café Buenos Aires, Grelha do Carmo.
Next to the Baixa district is Alfama. Here you will find the typical ancient architecture, churches, and steep hills that lead up to the Castelo de São Jorge. The narrow, winding cobblestone streets of Alfama make it one of the most romantic parts of Lisbon. Don't forget to relax and enjoy a sunset at a miradouro (view point)!
Food tips: Casanova, Os Gazeteiros (wine bar with food).
Club tip: One of the most famous clubs in Lisbon called Lux Fragil.
Another district close to this all is the famous Bairro Alto. Once you are walking this district, you will feel the creativity spark up around you. It's a famous spot among artists and writers. Bairro Alto is filled with places to shop, sweet bars and restaurants. It's the perfect district to visit both at day and night-time. And if you want to kick back and relax with a view, there's also a famous 'miradouro' here.
Food tip: El Ultimo Tango.
Bar tips: CINCO lounge, Park Bar.
Oh and by the way, if you want to see one of the most expensive shopping streets of Lisbon, don't forget to go a bit up north from Bairro Alto where you can see it all on Avenida da Liberdade. Also up north of Bairro Alto is the Príncipe Real district. It's like an extension of Bairro Alto so you will also find stuff like galleries, antique shops, bars and clubs there. A lot of these bars and clubs are LGBTQ minded. One of the eye catchers in the district is the beautiful Botanical garden of Lisbon.
Bar tips: Red Frog, Topo Martim Moniz, Seen Lisboa, Lost in Esplanada.
If you like gardens and parks, don't miss out on Jardim da Estrela, Estufa Fria (with Parque Infantil do Parque Eduardo VII right next to it), Garden of the Calouste Gulbenkian Foundation and Parque Botânica do Monteiro-Mor. Keep in mind that not all of these parks or gardens are in the center of Lisbon.
Some other really cool places to see in Lisbon are the LX Factory, Belém (where you will find the famous Pastéis de Belém and Torre de Belém), the Lisbon Zoo and the Oceanário de Lisboa (in 2017 chosen as best aquarium in the world).
BEST TIME TO VISIT LISBON
Lisbon is a year-round destination, but there are some seasonal differences. In general, the summer months of July and August are very hot and very busy, while the winter is less crowded but can have some rainy days. In our opinion, spring and autumn are the best times to visit. If you are planning a trip to Lisbon in June, be prepared to enjoy fresh sardines during the Sardine Festival. This month the city honours its patron saint St. Anthony. Many of Lisbon's streets will be decorated with grill stations and there are parties everywhere. The actual Sardine Festival takes place from June 12th to 14th, but preparations for the festivities take several weeks. The day of St. Anthony is June 13th, but the city's big festivities start the day before, on June 12th, with a giant parade on Avenida de Liberdade.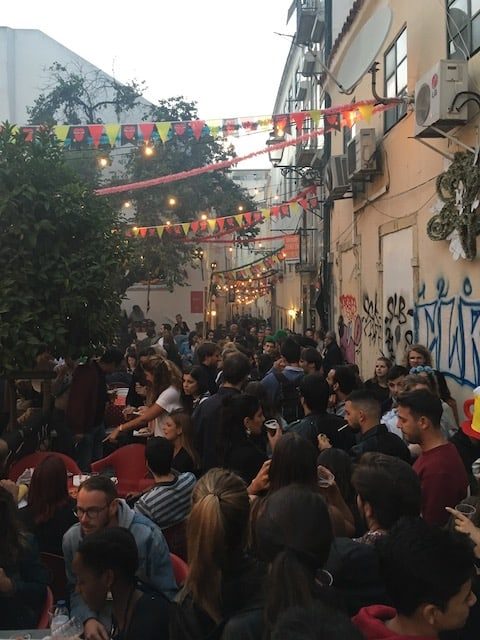 Lisbon is a bustling capital city that combines centuries of history with a modern lifestyle. There is so much to see and do that you can easily spend a full week exploring the city without getting bored. But even in one day you can see a lot of the city since the different districts are close to each other and well connected.
Hopefully the tips above will help you get the best out of your time in Lisbon. It is definitely a city worth visiting!